These days we are becoming increasingly connected to our electronic devices and we strive to be faster and more efficient every day. Ordering furniture or other materials for your next show is time consuming. However it is important that you read carefully what is being offered by the show manager with your registration and check what you are missing to be all set.
Décor Experts Expo is proud to inform their clients that a new online booking service, to order additional furniture, is now available. Whether you are on public transit, at home or anywhere, you can now access our new online booking service to finalize your order and be ready for your next exhibition.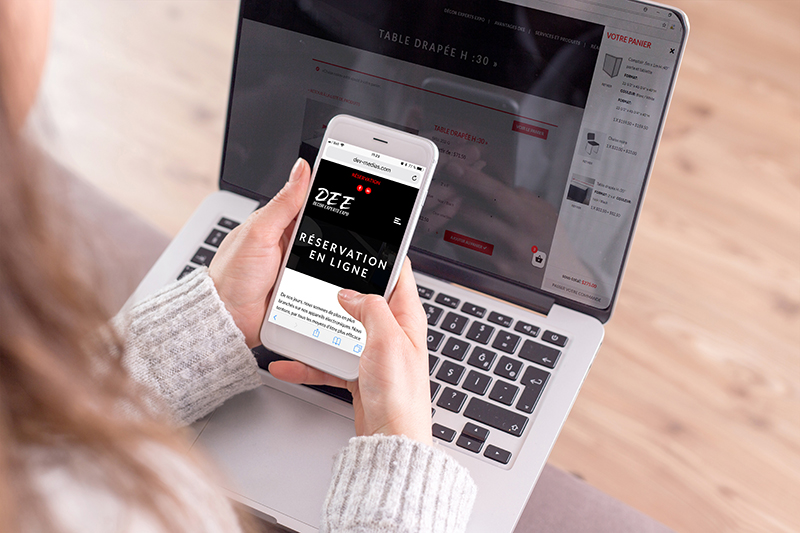 TO ACCESS THIS SERVICE, YOU MUST :
However, if you have difficulty accessing our online booking service or you do not have your WEB link, please contact us.